CAPT Norm Ott Service & Leadership Award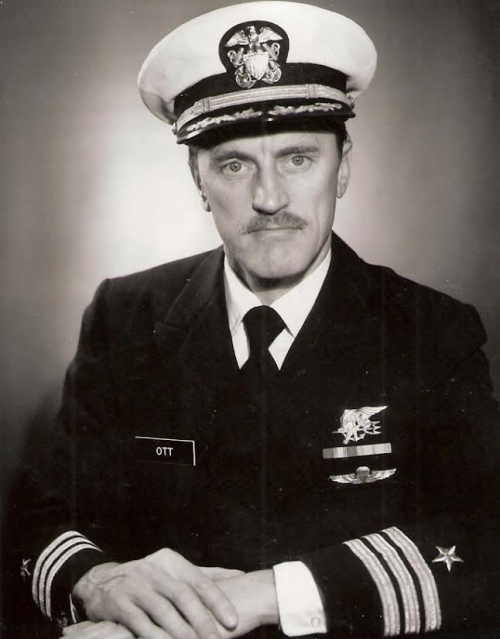 Norm Ott served his country and community as a Navy SEAL with the Frogmen Underwater Demolition Teams and the CIA during Vietnam, the Cold War and later as the senior CIA Intelligence Advisor to CENTCOM during Operation Desert Storm. Norm was a loving husband & father, football, basketball, soccer coach, tennis league organizer and Boy Scout Master. Norm also served for many years as the President of the Tampa Bay UDT/SEAL Association Chapter president. He was known for his selfless volunteering, and by the mantra "if you ever need anybody to do anything, I will consider doing it."
The CAPT Norm Ott Service/Leadership Award is awarded based on three pillars:
• Going above and beyond to support the Tampa Bay Frogman Swim and the Navy SEAL Foundation, whether that be swimming, volunteering, fundraising, supporting etc.
• Someone who we view as an Ambassador of the event.
• Exhibiting leadership not only in their service to the event and Foundation but also in the community and/or to country.
Recipients
2023 – Jill Picha
2021 – Leo Briceno
2020 – Hunt Broyhill
2019 – Charlie Orbell
2018 – Ken Bowen
2017 – Jay Vessey
2016 – Glenn & Amy King
2015 – Randy Enzman
2014 – The Malloy Family
2013 – Glenn Paige
2012 – Rory O'Connor
2011 – Kurt Ott